The definitive
360 degree feedback

solution designed for everyone.

Your own branding, hundreds of customisations, friendly and knowledgeable customer support.
Clear Reporting
The end report is where the real value lays, and therefore we have developed the most intuitive and simplistic report that is easy to understand for all levels of staff.
Fast &amp Efficient
With a user friendly interface and light speed servers, your feedback round can be setup in minutes and will run like clockwork to ensure appraisals are completed to your appointed deadlines.
Total Organisation
With simple administration, you are able to manage your whole organisation's appraisals and access historical data with ease.
Total Security
Utilising 256-bit Encryption and SSL; we pride ourselves in the protection of your data, and benchmark our security to that of financial institutions.
Customisation Options
Tailor your feedback either by using our pre-loaded ready-to-go assessments or upload your competency framework.
Multilingual
3sixtylite currently supports over 20 languages with continual expansion and is presently used in over 40 countries.
Scalability
Whether assessing an individual, department or multiple site organisation; 3sixtylite offers total scalability with simple administration.
Look &amp Feel
Personalise your feedback site and report easily with intuitive branding options to seamlessly match your corporate identity.
Flexible Pricing
Clear and transparent pricing with discounts of up to 50% based on participation levels.
3sixtylite has been constantly developed by HR Consultants and Web Application developers for over 15 years to ensure the process of completing a 360 feedback appraisal is effortless in gaining data, yet highly valuable in producing measurable reporting to easily identify your key areas to focus on.
Customer Satisfaction
Great Value
Secure &amp Stable Application
Simple &amp Intuitive Interface
HR & IT Support Staff
Cost effective customisations
White Label Reseller Aplication
Superior reporting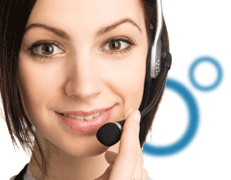 We operate a friendly and knowledgeable customer support service in the UK. All staff are trained in understanding the variety of Competency Frameworks and how it can be best moulded into a 360 appraisal.
All operators are also happy to advise / help new customers or resellers with any enquiries they have with no obligation.
Phone Support (9 AM to 5 PM)
Email Support (9am to 5 PM)
Remote or onsite Training
Testimonials
The adaptability is the most useful feature of this software. I particularly like the way we can create our own feedback questions and mould the questionnaire for specific purposes. Also the tech support is excellent.
Very helpful and professional team, and despite there very rarely being a query they have always responded and resolved any issues or queries we have had. Fantastic software and fantastic team.
Overall, we had more faith in our data, and with 3sixtylite's customer success approach, they made us feel supported throughout the entire process. We see 3sixtylite being a talent development partner for us going forward.
Really impressed with the reports! great detail without overcomplicating the page. Makes delivering feedback and identifying areas of improvement a breath of fresh air.
A consistent quality service providing a proactive and professional service that reflects a commitment in handling our business needs.